It's a well-known fact that moving house can be a long process, and the length of this process can vary depending on your individual situation. But how long does moving house take on average, and what factors can influence the duration of this process?
In this article, we'll go through the different stages of moving house, as well as explaining the average duration of each of the stages. We'll also explore some of the things that could hold up a house move and give you some tips to help your move go as smoothly as possible.
What Is The Average Time To Move House?
Buying and selling property is an extremely complicated process which has many different stages, which makes estimating a timeframe a challenge. Whilst many estate agents will tell buyers that the average time to move house is 6-12 weeks, the reality is that it can take up to six months or even longer for some home movers to finally make the move into their new home.
So, what are the stages of moving house and where does the process typically get held up? Read on to find out.
---
Are you looking for a reliable national & international removal company based in the London area (covering North London, South London, East London & West London areas)?
We also carry out office removals, piano removals and offer storage facilities.
---
The Stages Of Moving House
When you're moving house, it can feel like a never-ending process. That's because there are so many different stages of moving house, which you often don't realise until you actually do it yourself. Each of these stages of the process will take a different length of time, with some taking as little as one day and others taking as long as several months.
Let's take a look at each stage of the process of moving house, along with the estimated timescales. Of course, it's important to remember that these timescales are averages – there are many different factors that can affect the duration of the process, and every house move is individual, so there's no one-size-fits-all when it comes to moving house.
Selling Your Property
Average time to sell a property: 1 day – 4 months
If you've got a home to sell, this will be your first priority when it comes to moving house. Whilst some properties will sell within 24 hours of being added to Rightmove, others can take several months or even years to sell.
The best way to maximise your chances of a fast sale is to obtain valuations of your property from at least three different estate agents. This will allow you to discover the true market value of your home, and to ensure that estate agents aren't over-inflating the value to tempt you into choosing them.
When it comes to choosing your estate agent, it's important that you choose someone that you can trust to manage the process from start to end. Your estate agent will be extremely valuable when it comes to holding the chain together later down the line, so you can't put a price on a great estate agent. Try asking for local recommendations from friends, family or even your local Facebook groups.
Finding A New Home To Purchase
Average time to find a house to buy: 1 – 8 weeks
Once you've sold your existing property, you'll be in a proceed able to position, which means it's time to begin your search for the house of your dreams. It's hard to put a timescale on how long this will take. You could stumble upon the perfect house on your first viewing, or it might take weeks or even months for the right house to come onto the market.
It's easy to feel rushed in this stage, and it might be tempting to settle on a house that is "good enough" because you're worried you might lose your buyers if you take too long. But remember, buying a house is a big decision and you don't want to get it wrong.
If you can't find the perfect property, you could consider moving into rental accommodation until you find the right house for your needs, or even moving in with a friend or family member.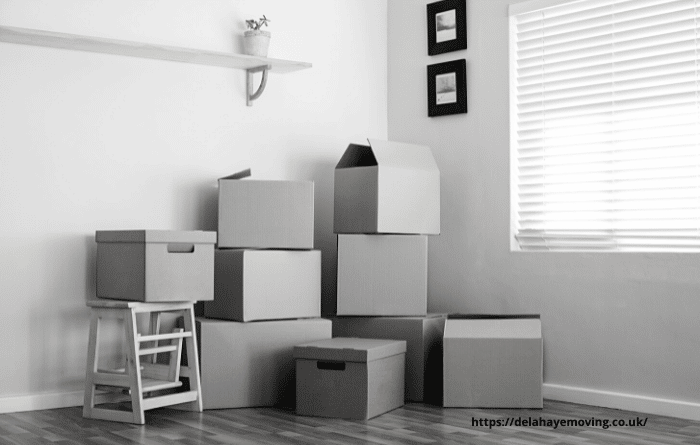 Making An Offer On Your New Home
Average time to make an offer: 1 – 5 days
Once you've found your perfect property, you'll need to make an offer. The price that you offer will depend on how much you think the property is worth, and you may end up needing to negotiate with the vendor.
Eventually, you'll come to an agreed price and the vendor will accept your offer. The estate agent will usually ask for proof of funds and ID at this point, to ensure that you are a genuine buyer. They'll then send out the memorandum of sale, confirming the agreed purchase price of the property and any conditions that you've agreed on with the vendor.
Getting A Mortgage Agreed
Average time to get a mortgage approved: 5 days – 8 weeks
After you've had an offer accepted on a property, you'll need to get a mortgage agreed upon. The time that it will take for this to happen will depend on your financial situation, as well as any complexities in your case.
Straightforward mortgage applications may be approved in as little as 5 days, whilst more complex cases could take up to 8 weeks to be agreed upon. Factors that could slow down your mortgage application could include:
Self-employment
Debts
Gifted or borrowed deposit
The property valuation
Complex personal circumstances
The property itself
Property Survey
Average time for a property survey: 1 – 3 weeks
Whilst it isn't compulsory to have a survey done on the property that you're purchasing, it is highly recommended, especially if you're purchasing an older property. This will check the overall condition of the property, including its structure, electrics and other important factors. This can help you to predict whether there are any urgent repairs that will need to be completed when you move into your new house.
How long you'll need to wait for your property survey will depend on the availability of your chosen surveyor, but it will usually be within three weeks. You should receive the results within a couple of days of the survey being completed.
Conveyancing
Average time for conveyancing: 8 – 10 weeks
The conveyancing process is typically the longest part of buying a property and takes an average of 8 – 10 weeks. Whilst it can be completed as quickly as 6 weeks in some circumstances, it can also take several months if there are any delays that hold up the chain.
The reason that the conveyancing process can be so long is that it includes many different stages. These include:
Obtaining a copy of the mortgage offer
Conducting searches on the property
Calculating the Stamp Duty Land Tax due and making the payment
Preparing the legal contracts for the sale of your existing property and the purchase of the new property
Conducting legal enquiries on the new property
Answering legal enquiries regarding your existing property
Preparing the deeds for transfer
Liaising with other solicitors in the chain to agree on a completion date
Organising the transfer of the deposit
Exchanging the signed contracts throughout the chain
Sending the legal ownership documentation to the Land Registry
---
Are you looking for a reliable national & international removal company based in the London area (covering North London, South London, East London & West London areas)?
We also carry out office removals, piano removals and offer storage facilities.
---
Exchange Of Contracts
Average time for exchange of contracts: 1 day – 2 weeks
Before you can move into your new house, you'll need to exchange contracts with your buyers, as well as with the vendors selling your new house. Whilst this process only takes a few hours to complete, it relies on all solicitors in the chain is available to exchange contracts on the same day. This means that the exchange could take anything from one day up to several weeks to complete.
Once the exchange process is completed, the sale and purchase of the property become legally binding. This means that if anyone pulls out of the sale or purchase after this point, they could face a financial penalty.
Completion – AKA Moving Day!
Once all of the above steps have been completed, you will be able to move into your new home. The date for this will be written into the contracts that you exchanged earlier, and this date is legally binding. The official name for this is completion, but you'll probably refer to it as moving day.
In the morning, you'll need to move all of your belongings out of your property. This can be a stressful process, but it will be made easier by choosing an experienced removal company that can take the hard work out of your hands. You'll then receive a call from your solicitor to let you know when the funds have cleared and you are able to begin moving your belongings into your new property.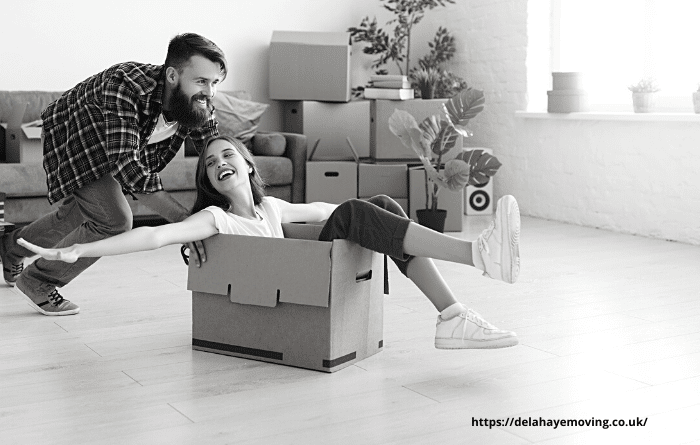 How Long Does It Take To Buy A House Once Offer Accepted?
How long it will take to complete your house purchase after your offer has been accepted will depend on many different factors. This includes the length of the chain and the complexity of the house sales.
The average time to move house is usually between six and twelve weeks. However, in reality, it could take several months if your house move is part of a long chain, or if complicating factors are involved in the legal process. This could include a property being leasehold, a property in the chain being part of probate or issues being identified during searches, surveys or enquiries.
How Long Does It Take To Buy A House With No Chain?
If you're purchasing a house with no chain, you might assume that the process will be faster. This will depend on whether you have a chain yourself, as well as the individual circumstances of the property that you are buying.
Even if the house that you are purchasing does not have a chain, if you have a property to sell yourself, this could extend the process. Alternatively, if any complicating factors are involved with your purchase, such as the property being leasehold or undergoing the probate process, this could also lengthen the process.
If you do not have a property to sell yourself, a straightforward purchase of a house without a chain could be completed in as little as four to eight weeks. However, it's important to remember that there are no guarantees when it comes to how long the legal process will take, as it is important that everything is done correctly. Whilst some chain-free purchases can be completed in four weeks, others could take four months or even longer to be completed.
Related Questions
Can You Buy A House In 2 Months?
The average time to buy a house is between six and twelve weeks. So, it is perfectly possible to buy a house in two months. However, the length of the process will be determined by a number of different factors, including the length of the chain and the individual details of the property. Therefore, there are no guarantees when it comes to how long it takes to buy a house, and you could find yourself stuck in a lengthy legal process that takes several weeks to complete.
How Long Do House Searches Take In 2022?
When you purchase a house, your solicitor will request local searches from your local authority. How long these searches take to come back will be entirely dependent on your local authority and how busy they are. Whilst these searches may sometimes be returned in a matter of days, they can sometimes take up to six weeks to be returned depending on local demand at the time. If you're wondering how long your searches are likely to take, it's best to ask your solicitor for an estimate. They will be best placed to advise you on the current average time for property searches with your local authority.
In Summary
Moving house can feel like a lengthy process, and it often feels like the legal process is dragging on. This is a common concern of home movers, but it's important that the legal side of your house move is done correctly, and that due diligence is taken.
This leaves many home movers wondering how long moving house take. Whilst the average time to move house is between six and twelve weeks, it is completely dependent on the length of the chain and the individual properties involved. If you're unsure, it's always best to speak to your solicitor.